ABOUT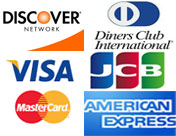 Serving all your HVAC needs in Lancaster County, PA and Surrounding Areas, including Lititz, Akron, East Petersburg, Manheim, Mt. Joy, Marietta, Columbia, Millersville, Strasburg, Narvon...
Heating & Air Conditioning Service and Repairs When You Need It, for over 25 years...
Why Fulmer Mechanical?

On Time Service
25 Years Experience
Quality Work
Affordable Rates
Small Local Business
Heating and air conditioning systems are important to the comfort of your home. We have over 25 years experience combined in both residential (10 years) and commercial (15 years) HVAC systems. We are certified in Refrigerant Transition and Recovery, participated in OSHA training, and obtained criminal and child abuse clearances. You won't feel uneasy with us in your home.
From our initial consultation to the servicing and installation of your HVAC systems, you won't find a company more committed to providing excellent customer service for your home or business in Lancaster County.
You aren't another service call or project on our list. We will work closely with you to discuss possible solutions and help guide you to the most effective solution to fit your HVAC system's needs. Call today and schedule your appointment!


What Our Customers Say...
My heat pump was 25 yrs old and we needed a new system before winter arrived. Not realizing what a complicated and confusing industry "home comfort" (HVAC) can be, we ended up getting 7 to 8 estimates from different outfits. We hired Fulmer Mechanical based on their knowledge, pricing, payment options and working within our schedule. Jeremy is straight-forward and helpful, had the experience we were looking for, and didn't try to sell us something we didn't need. We ended up with a great system, good pricing, superior workmanship, and a reliable contractor and friend in the business. We are really enjoying our new heating system during these cold days.....Thank you Fulmer Mechanical! Cheers, John G.
Contractor PA105180 • Find us on facebook